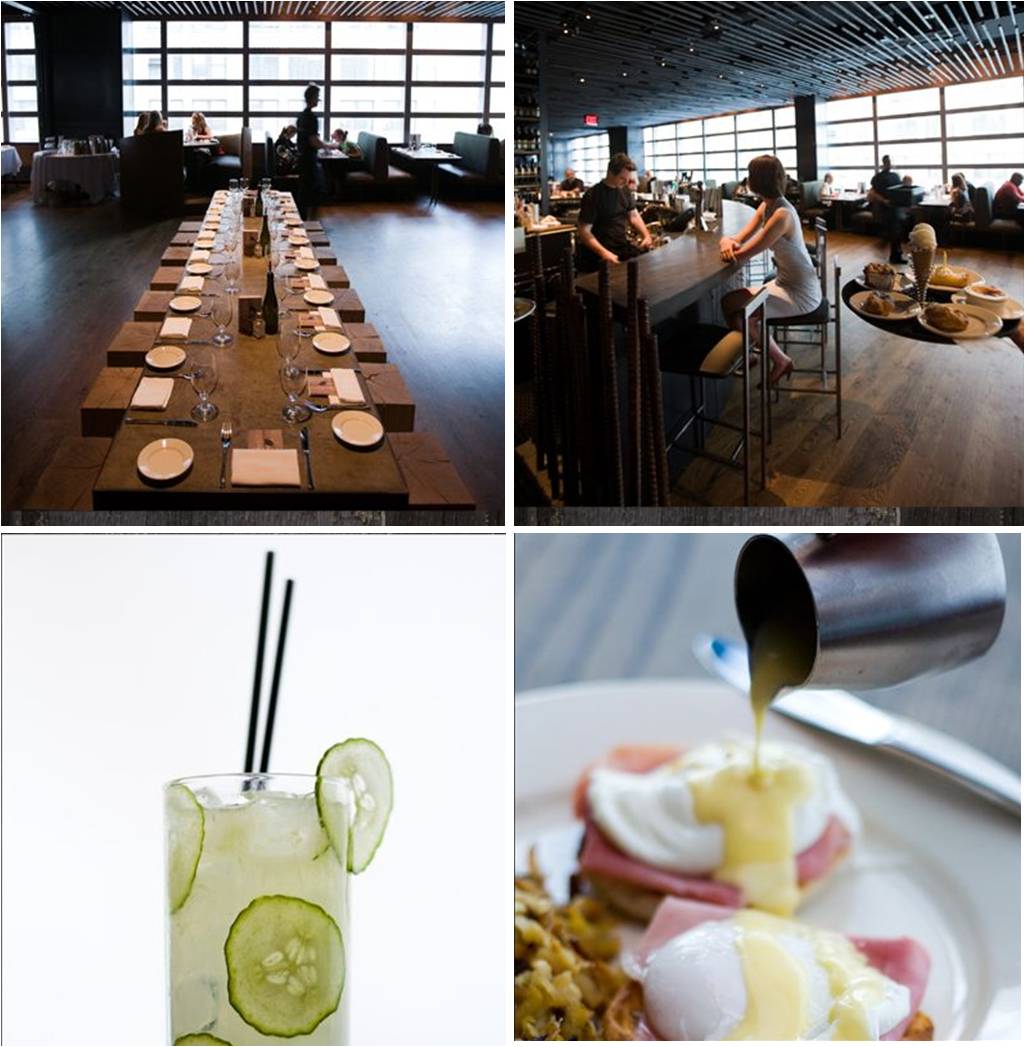 *I got the pics above from
landmarc
site. I bring my new lovely digital camera with me, but just cannot take appealing pictures…man, someone help!
landmarc
[at the time warner center]
10 Columbus circle [3rd floor]
New York, NY 10019
Phone: (212) 823-6123
M's Survey: ★★★★☆
…it seems my scores have been consistently 4 stars, but believe or not, the places I recently have been are all pretty good!
According to my lovely roommate, landmarc offers fabulous bloody mary. Oh boy, I loved it, loved it and loved it. In fact, both my roomy and I had 2 big glasses of it although it was still early in the afternoon.
Considering the location and occasion, brunch on a sunny Sunday, I was expecting to see a crowd lining up at the entrance, but actually it was not too bad. We waited for a table approximately 10 mins or even less. Also, the place seemed to be very family friendly coz there were a bunch of kids/babies seating with their parents.
I had brunch with 2 girls, my roomy and buddy. Besides the bloody mary, I had eggs benedict with French fries on side and a cup of cappuccino, which was very appetizing. We were all fully stuffed after the meal and had to take a walk for a half hour to digest and feel like a human being again.